TRADITIONAL ADIRONDACK LAKE STYLE HOME 2650 SF
SACANDAGA LAKE, DAY, NY
EXTERIOR RECONFIGURATION with DURABLE MAINTENENCE DEFERRED MATERIALS, Adirondack gable details, entrance gable with exposed wood and stone, metal ice resistant roof details, lake views, 3 bedrooms including master Suite, laundry, open kitchen, double height family room with stair balcony overlook, screened lakeview rear porch deck, walk out basement and integrated rear access garage door / mud room and full basement entertainment room, Exterior design blends Adirondack with Craftsman styling seamlessly adding architectural interest to a beautiful landscaped lakeside property.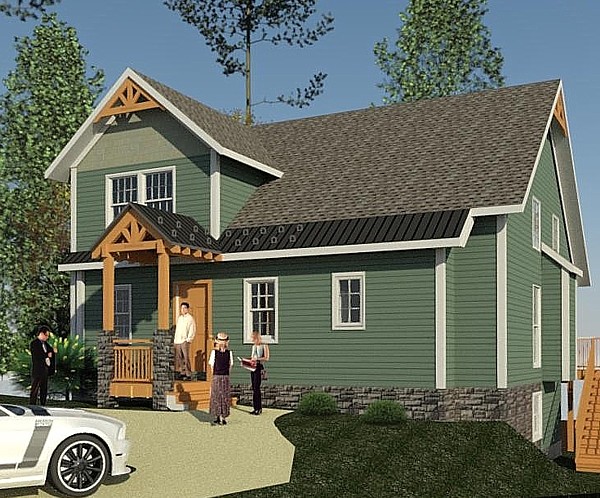 RE-STYLED AS TRADITIONAL ADIRONDACK STYLE HOME
Rendered view prior to construction. Exposed wood beams, metal roof snow guards, cement board siding, maintenance deferred trim.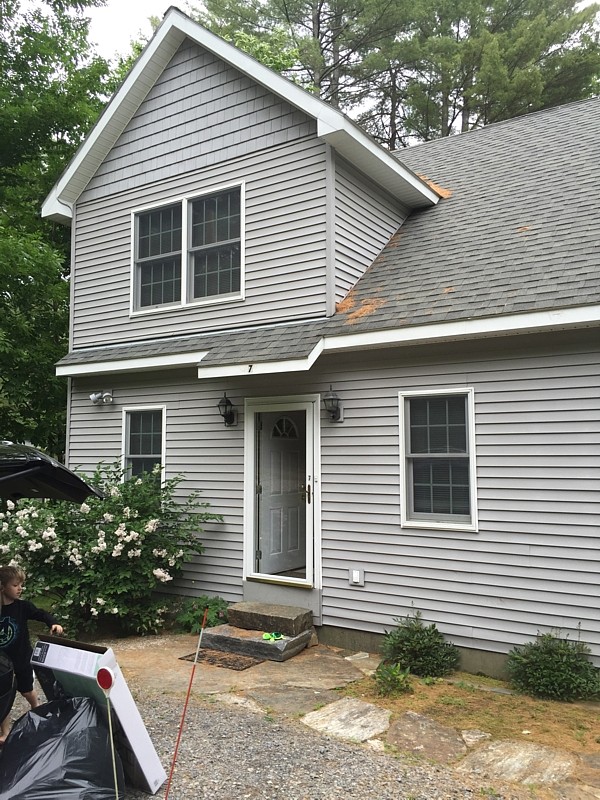 BEFORE PHOTO- FRONT VIEW BEFORE RE-STYLING
Prior to redesign, this lakeside home lacked significant details. The goal was to reconfigure the exterior materials to fit better into this location on an Adirondack Lake.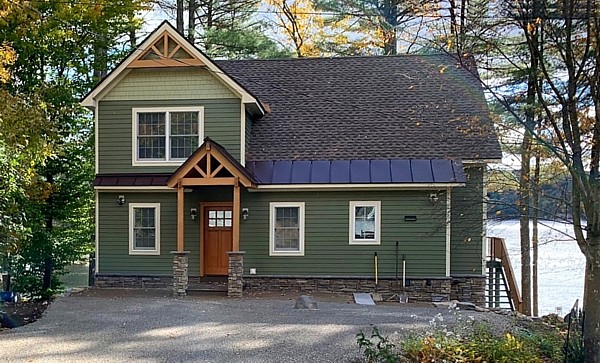 Approaching view after reconfiguration construction, with the lake seen in the background.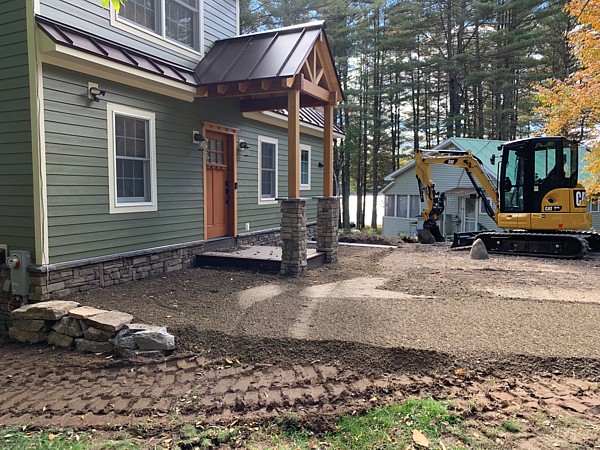 Site Grade Improved to pitch away from the house.
Side view of the new entrance feature displaying the standing seam metal roof.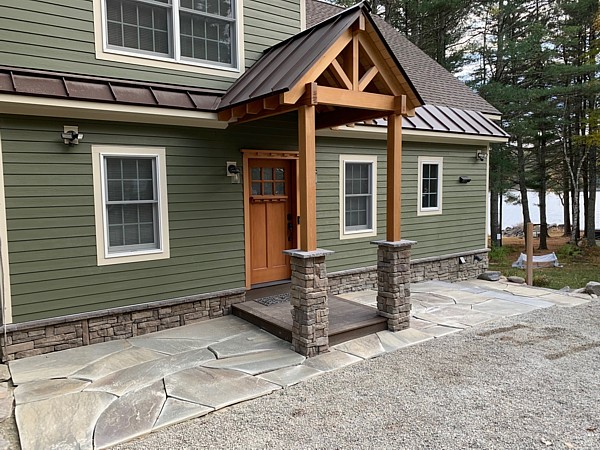 Stone improvements integrate the house into the site and provide a durable weather resistant base.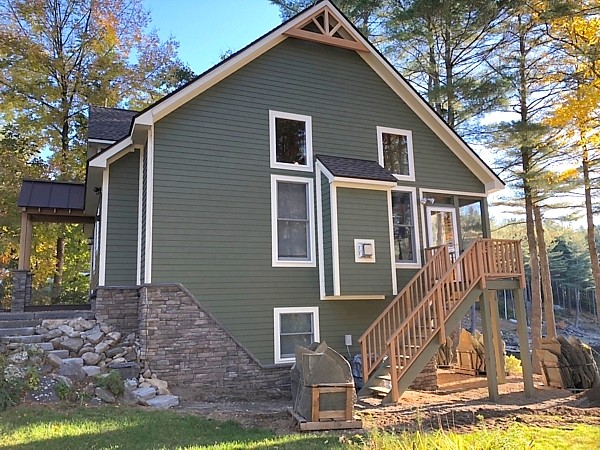 Stone base and cap follows the contour of the land around the house.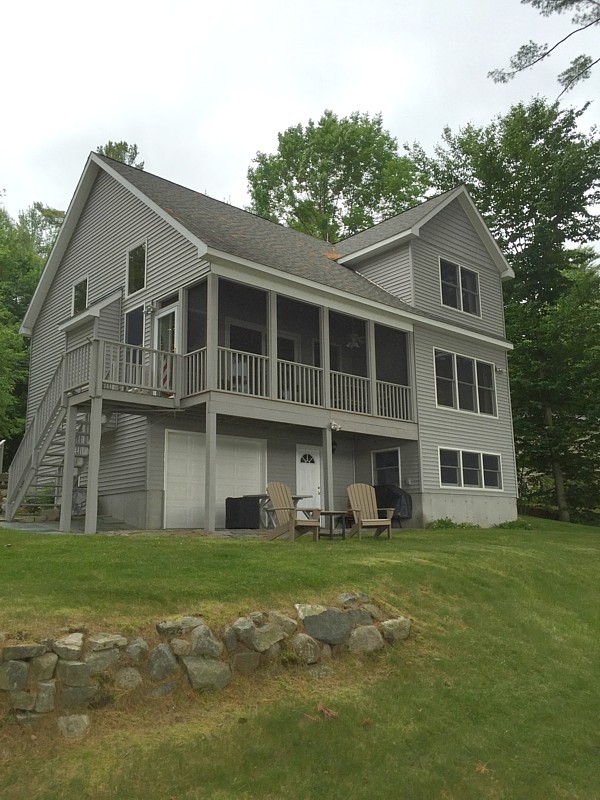 BEFORE PHOTO- REAR VIEW BEFORE RE-STYLING
This modest home lacked any distinctive detailing relating it to its location in the Adirondack Park along the lake.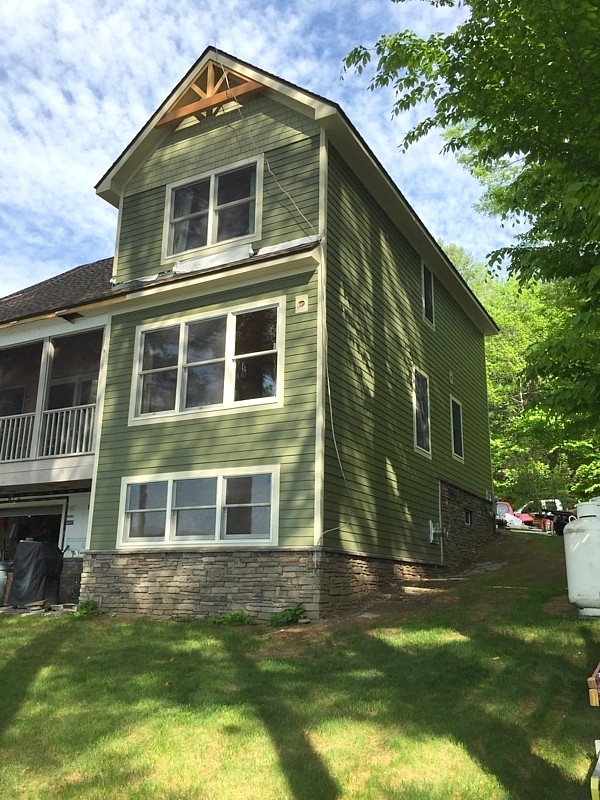 REAR VIEW FACING THE LAKE Details make a significant difference. This home now feels like it belongs to this site.


TRADITIONAL ADIRONDACK LAKE STYLE HOME 2650 SF
SACANDAGA LAKE, DAY, NY

*
***************
*