*

***************

*

Modern upgrades blended with 19th century details, new larger eat-in kitchen,
powder room, house fully renovated and restored on each level.
ALTERATION RENOVATION RESTORATION to Existing 140 YEAR OLD Home
MAPLE AVE., ORADELL, NJ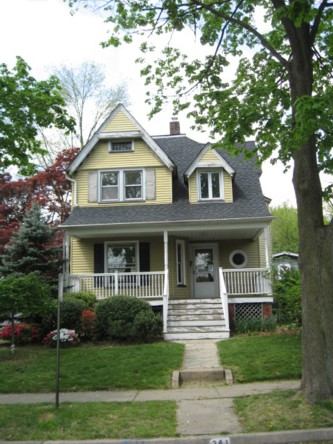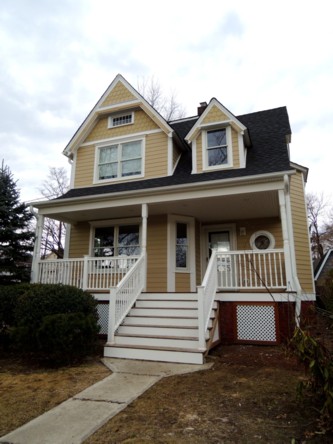 BEFORE * AFTER


EXTERIOR Hardi-plank siding and maintenance deferred exterior materials restore
the beauty of the 1870 Queen Anne home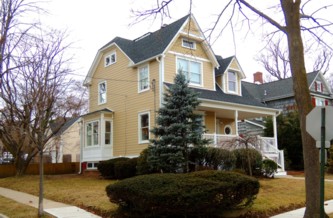 EXTERIOR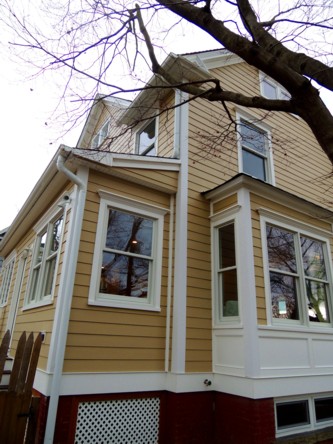 EXTERIOR trim and window casings all maintenance deferred materials.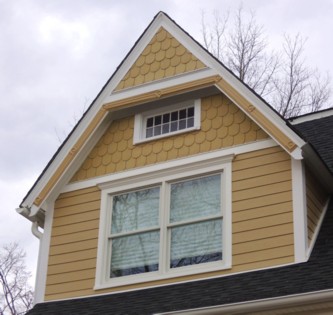 EXTERIOR Front dormers wood details restored and
replicated in maintenance deferred materials. Attic staing glass retained and restored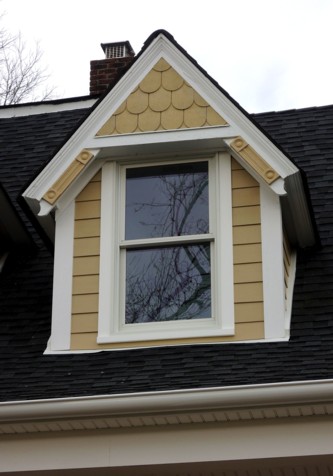 EXTERIOR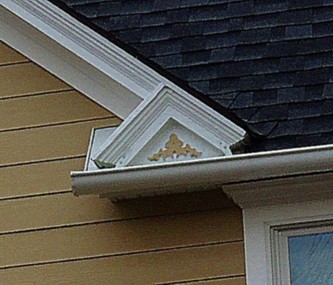 EXTERIOR details make this project beautiful to a higher degree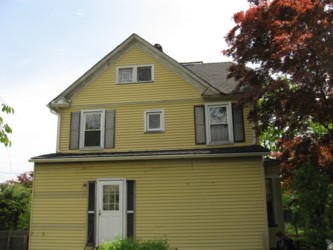 REAR EXTERIOR - before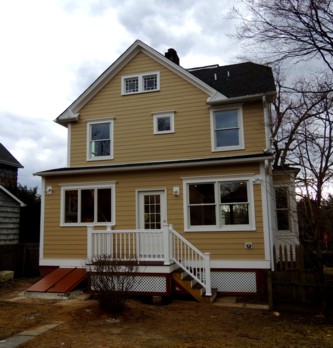 REAR EXTERIOR - after
Windows added to the rear to let light into the new kitchen,
dining, family room areas at the rear of the house.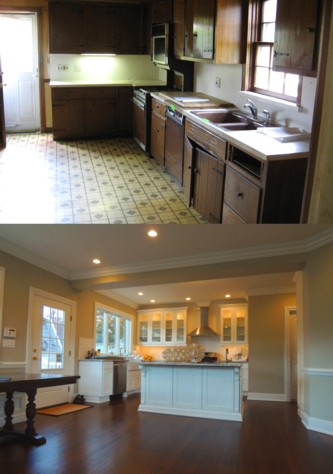 INTERIOR KITCHEN before / after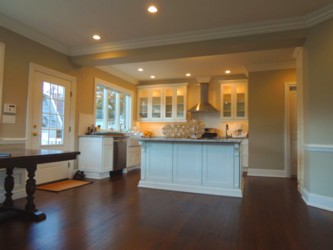 INTERIOR KITCHEN - after
Main wall removed opening the kitchen up to the living spaces.
New steel beam and bathroom plumbing concealed in a
decorated drop header with crown molding edge.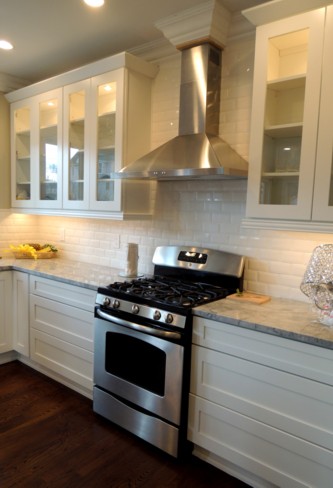 INTERIOR KITCHEN - after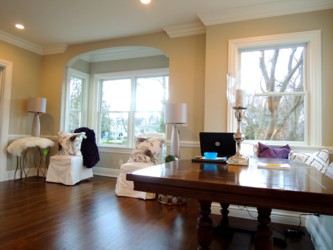 INTERIOR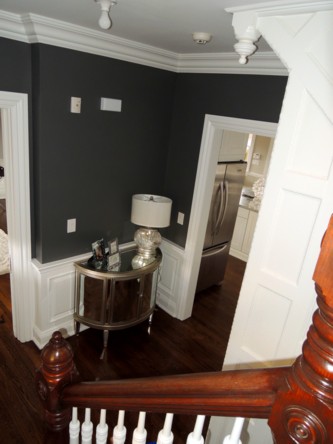 INTERIOR Stained glass and original wood railings
retained in the design, restored and refinished.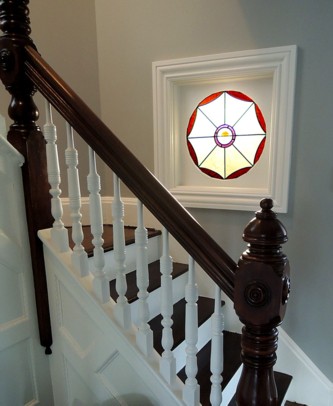 INTERIOR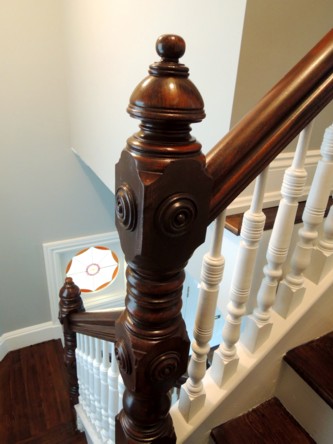 INTERIOR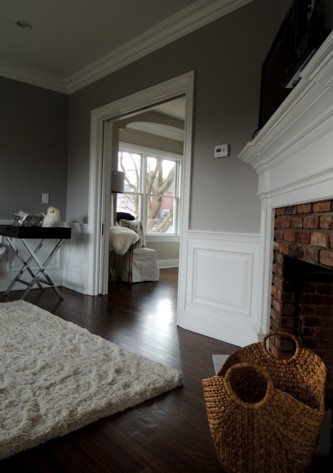 INTERIOR Original pocket doors, in living room,
repaired and restored to proper function.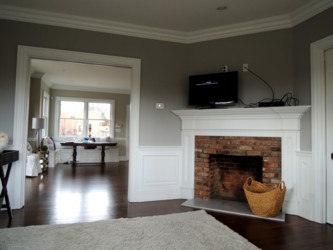 INTERIOR

INTERIOR HALL BATH - before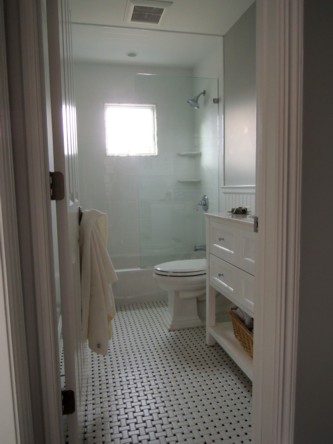 INTERIOR HALL BATH - after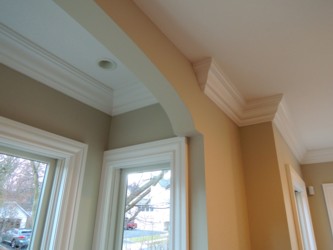 INTERIOR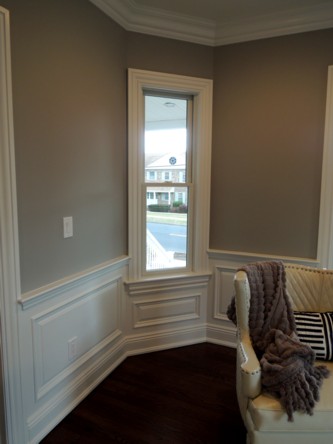 INTERIOR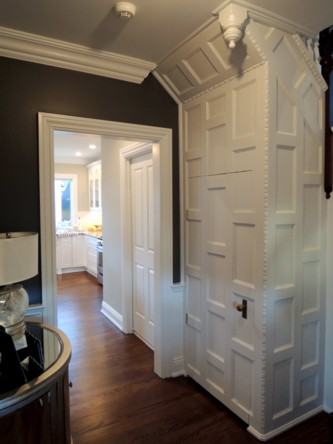 INTERIOR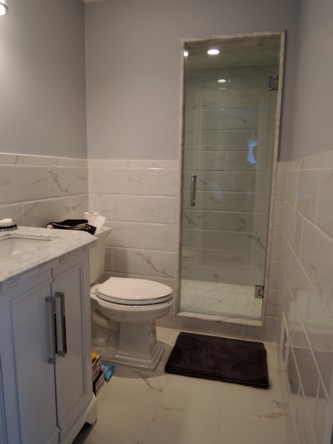 INTERIOR New master bath with shower created in old closet location.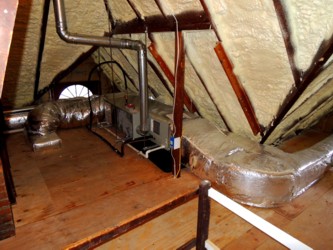 INTERIOR ATTIC Energy efficient design configuration with "closed cell" spray foam insulation
between the rafters in the attic - this will extend the life of the HVAC equipment since it is protected
within the thermal envelope of the house. It is protected from the summer
heat and the winter cold. The equipment will save energy since it will not have to make
A/C in an attic that is 150 deg in summer or heat at 10 deg in winter. When I took this photo,
the attic was at 60 deg while the outside temp was 30 ...
Keep the heat and cold out of your attic and your home will be more comfortable and efficient ...
ALTERATION RENOVATION RESTORATION to Existing 140 YEAR OLD Home
MAPLE AVE., ORADELL, NJ

*
***************
*