*

***************

*

FRONT PORCH AND VICTORIAN-ESQUE RE-STYLING
14 BOULEVARD SOUTH, HILLSDALE, NJ
Wrap-around Porch and Turret addition overlooking western view, new dressing room walk-in-clos, expanded bedroom, design blended back creating victorian-esque re-styling.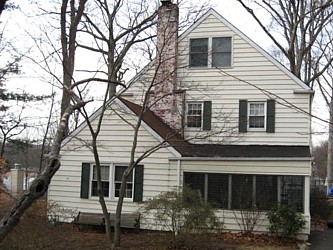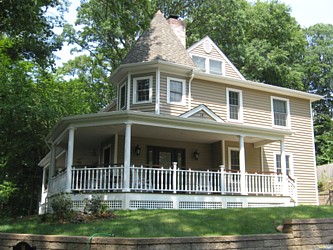 FRONT VIEW BEFORE * FRONT VIEW AFTER
Columns, gables, lattice, railings, and turret, mark and emphasize the new main entry and foyer.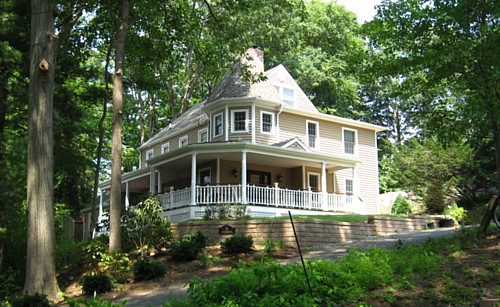 DRIVEWAY APPROACH VIEW
Driveway approach is from below. Turret and porch details oriented to maximize the beauty of the approach
up to the house. This provides a memorable experience for visitors.
The south and west facing wrap around porch provides cooling shade from the sun in summer.
In winter it allows sunlight to penetrate reducing need for artificial interior lighting.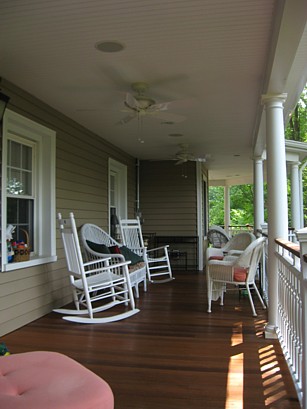 PORCH VIEW
Ceiling fans, lighting, cable tv, fiber optic, internet makes this an extention of the interior living space,
step outside and watch a hi-def movie on a cool evening.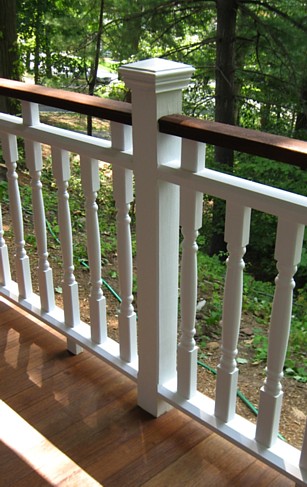 PORCH RAILING DETAIL
Railing designed with double dark and light top rails. This allows for the rail to appear visually lower
yet meets the building code requirements for height and safety. Squash blocks, post, cap, and balasters
all add beauty to the porch design while securing the railing firmly to the porch structure.


FRONT PORCH AND VICTORIAN-ESQUE RE-STYLING
14 BOULEVARD SOUTH, HILLSDALE, NJ

*
***************
*