Main cooking line where the fire began. Structural reconstruction, new fire suppression, and fire protected construction will ensure this building will last at least another hundred years.
Fire consumed the large commercial restaurant kitchen. The redesign made the layout more efficient, restored the stuctural integrity of the building, and enhanced structural fire protection.
New interior and exterior HDCP ramps with fully accessible handicap toilet room - restaurant dining rooms are now fully HDCP accessible to the extent required by building code.
Beverage area relocated to create space for the handicap toilet room. Hand sinks added throughout the new kitchen in consultation with the municipal health code enforcement officer.
Fire escape stairs replaced with steel stair and protected from the weather. Enhanced emergency lighting for a safe exit from the 2nd floor party room in an emergency.
GYMLAND, Hamilton, NJ
BEFORE / AFTER Animation of main gymnastics floor
GYMLAND, Hamilton, NJ
BEFORE / AFTER Animation view from spectator mezzanine overlooking competition floor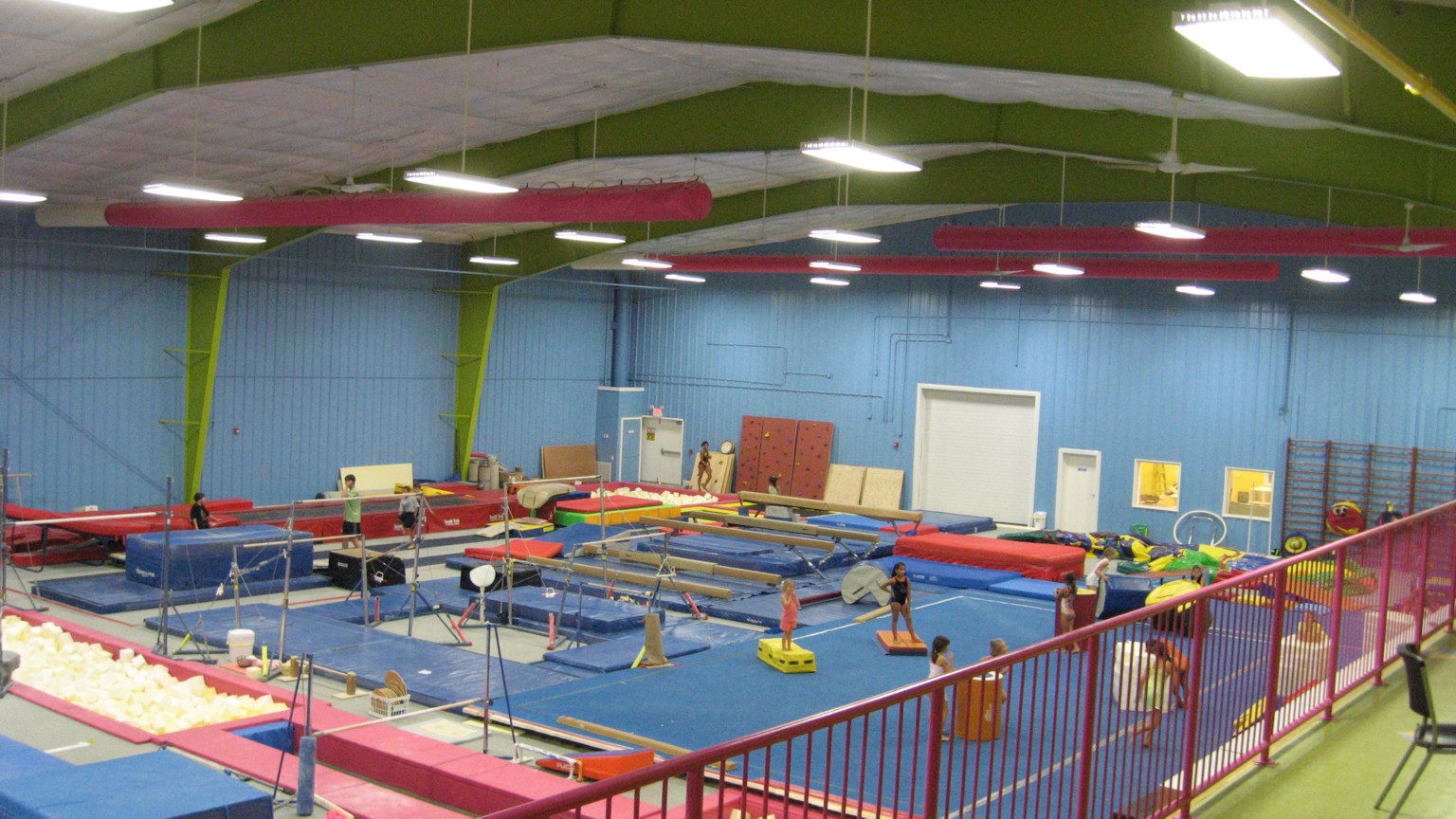 GYMLAND, Hamilton, NJ
View from spectator mezzanine overlooking competition floor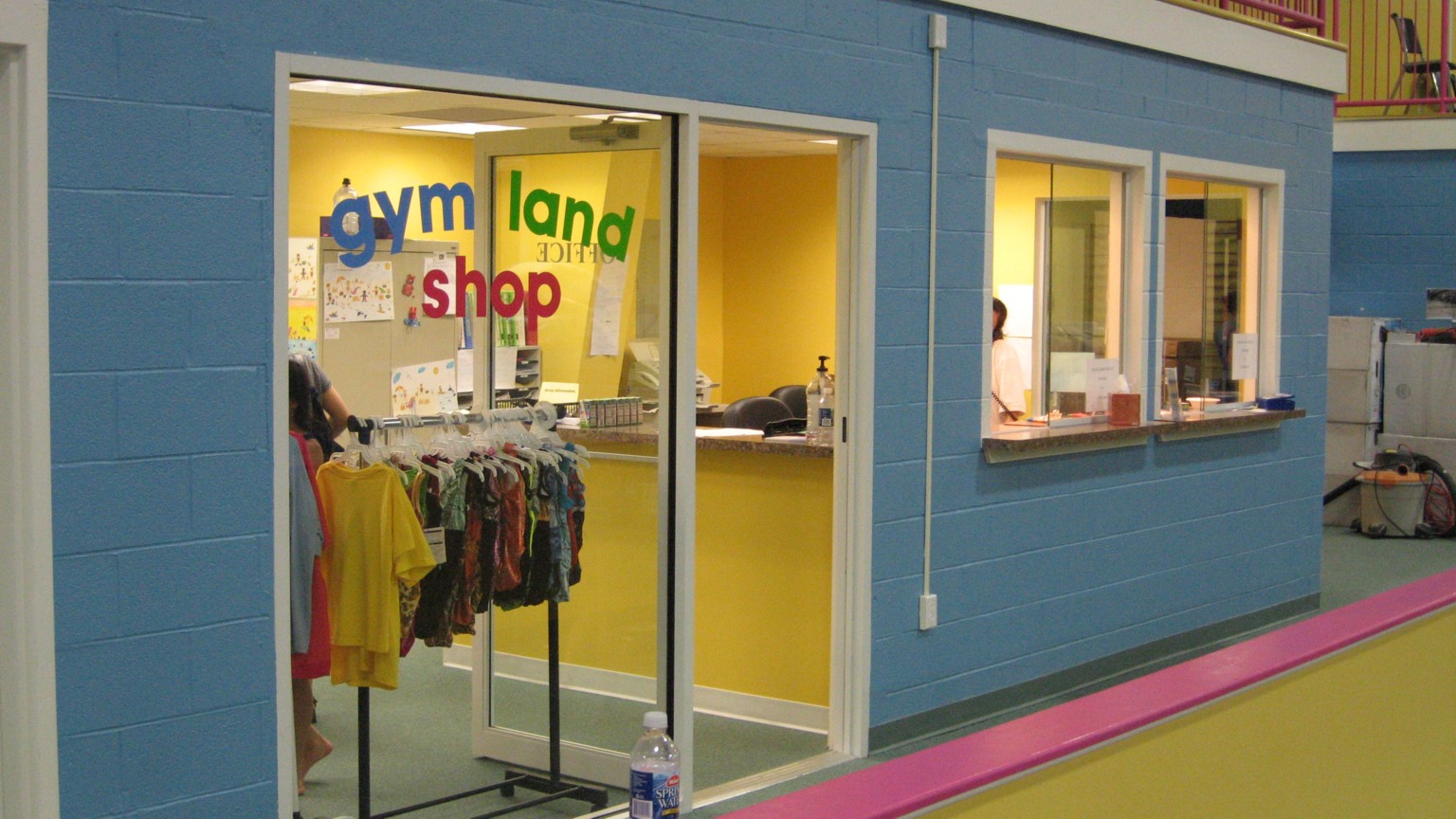 GYMLAND, Hamilton, NJ
Gym office and reception

*
*
*
PARIAN JEWELERS
PARIAN JEWELERS, WESTWOOD, NJ, USA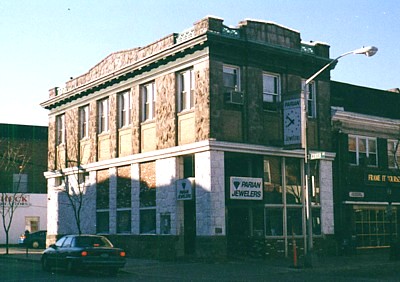 BEFORE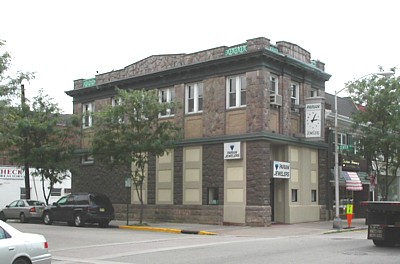 AFTER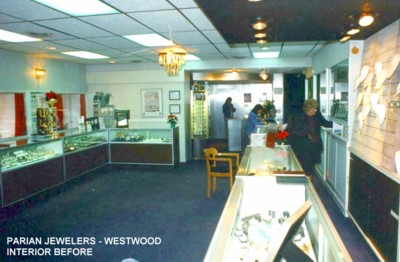 INTERIOR BEFORE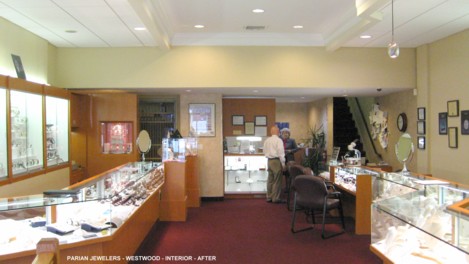 INTERIOR AFTER
PARIAN JEWELERS, WESTWOOD, NJ, USA
*
*
*
BOGERT BUILT FURNITURE OFFICE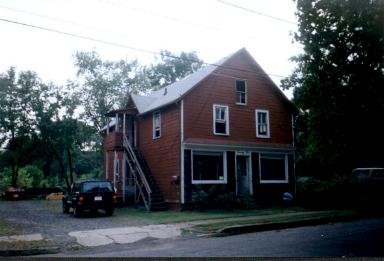 BEFORE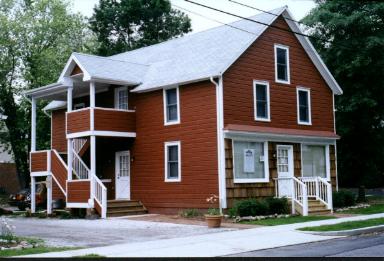 AFTER
HISTORIC RECONSTRUCTION c. 1900 BLDG., OFFICE & APARTMENT, WESTWOOD, NJ, USA
*
*
*


SHOPPING CENTER ALTERATIONS, KINNELON, NJ, USA
*
*
*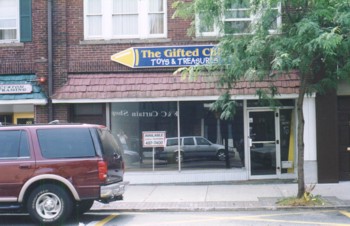 BEFORE

AFTER
YANSI FUGEL, WESTWOOD, NJ, USA
*
*
*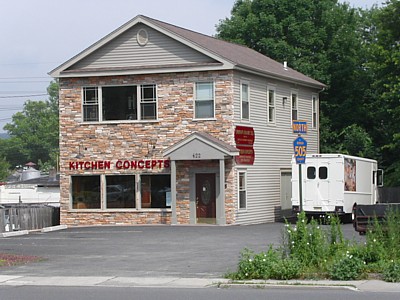 AFTER
KITCHEN CONCEPTS, NORWOOD, NJ, USA
*
*
*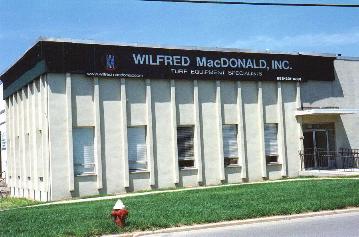 TURF & GRASS EQUIPMENT SALES & MAINT.- "WILFRED MACDONALD, INC.", SOUTH HACKENSACK, NJ

*

*

*

WJM ARCHITECT PROJECTS - COMMERCIAL

Letter codes describe project types listed below:
AD = Addition
OF = Office
CS = Consulting
OW = Office/Warehouse
EX = Exterior Renovation
PO = Professional Office
FW = Factory/Warehouse
RE = Restaurant
GO = Government
RF = Recreation/Fitness
HH = High Hazard Chemical Storage
RS = Retail Space
HO = Hospital
RW = Refrigerated Warehouse
IN = Institutional
SR = Structural Reinforcing
Project List:
OF------- G&S Logistics, Cape May St., Harrison, NJ
RE------- DiBariís Catering, Rivervale Rd., River Vale, NJ
CS------- Frame-It-Yourself, Westwood Ave., Westwood, NJ
RF------- Arena Gymnastics, Tennis Court, Hamilton, NJ
OW------- Universal Framing, Veronica Ave., Franklin Twp., NJ
PO------- Drs. Howard Taylor & Kenneth Remsen Office, Route 23 South, Riverdale, NJ
GO------- Westwood Borough Hall, Violations Bureau, Westwood, NJ
SR, CS, AD------- Emerson Hotel, Emerson Plaza East, Emerson, NJ
CS------- Krehel Automotive Repair, Paulison Ave., Clifton, NJ
CS------- Hertz Furniture, Clifton, NJ
OW------- Parker Laboratories, Eldridge Rd., Fairfield, NJ
AD, CS------- Handicapped Ramps, Hadley Rd., South Plainfield, NJ
CS, OW, RS------- Commercial Painter's Supply, Grand Ave., Palisades Park, NJ
AD, PO------- Dr. Charlotte Lee Dentist's Office, 105 Knickerbocker Rd., Cresskill, NJ
AD, CS, EX, FW------- Emerson Fence, Lincoln Ave., Emerson NJ
CS------- New Elevator, Webro Rd., Parsippany, NJ
AD, CS------- Okonite Corp., Hilltop Rd., Ramsey, NJ
RS, EX, SR------- Dunkin' Donuts, Prospect St., Glen Rock, NJ
CS, EX------- Laundromat/Convenience Store, Little Ferry, NJ
CS------- J Star Laboratories, South Plainfield, NJ
RS, PO, EX------- Car Wash, Clifton, NJ
RS------- Lean On Me Low Carb Center, Westwood, NJ
OF------- IBS, Fairfield, NJ
EX, OW, PO------- LTC Group (Gamma One), Harrison Industrial Plaza, Harrison, NJ
PO------- Dr. Office 79, 85, 87 East Main St., Bogota, NJ
RS------- Yansi Fugel, Westwood, NJ
RS------- Columbia Savings Bank, Kinnelon, NJ
RS, PO------- Retail Kitchen Cabinets, Norwood, NJ
RS------- Marazoul Tours, Weehawken, NJ
PO------- Dr. Dinsmore, DDS, Summit, NJ
OW------- Natureís Design, Harrison, NJ
PO------- Valley Office Plaza, Westwood, NJ
RS------- Ice Cream Store, Kinnelon, NJ
RS------- Cheescake Store, Ridgewood, NJ
OW------- Pequod Printing, West Windsor, NJ
EX, RS------- Parian Jewelers, Westwood, NJ
OW------- Wilfred MacDonald, South Hackensack, NJ
OW------- Scan Global, West Windsor, NJ
RE------- Wrapsody Grille, Hillsdale, NJ
CS------- Seymour Smith, Hackensack, NJ
PO------- Dr. Ruda, DDS, Middletown, NJ
CS------- Home Shopping Network, Gurnee, IL
OF------- Lechters, Harrison, NJ
OW------- Hirsh Enterprises, Clifton, NJ
RS------- Nail Basics, Park Ridge, NJ
PO------- Dr. Gerstle, Pompton Plains, NJ
CS------- Commercial Painters Supply, Palisades Park, NJ
RS------- Wine Country, Ridgewood, NJ
HH------- Lamart, Clifton, NJ
RE------- Sweet Art Deli, Clifton, NJ
FW------- Bogert Built Furniture, Westwood, NJ
CS------- Post Office, Hillsdale, NJ
CS------- Auto Palace, Hamden, CT
GO------- EMS Station, Passaic, NJ
FW------- Square One Specialty Printing, Mount Laurel, NJ
OW------- Self Storage, Emerson, NJ
OW------- American Tower, Midland Park, NJ
PO------- Sports Physical Therapy, West Windsor, NJ
GO------- Post Office, Passaic, NJ
SR------- Bottle King Liquors, Rt. 17 North, Ramsey, NJ
OW------- Liutek, Alexander Road, West Windsor, NJ
RE------- Appetite Delight, Glen Rock, NJ
OW------- Athena Beauty Supply, Hadley Road, South Plainfield, NJ
EX------- Datascope, Park Place, Paramus, NJ
OW------- Newco Data, Hadley Road, South Plainfield, NJ
PO------- Dr.Effie Sofos, Kinderkamack Rd., Emerson, NJ
HO------- Beth Israel Hospital, Passaic, NJ
RS------- Shop Rite, Spotswood, NJ
OW------- Ivonyx, Cedar Grove, NJ
CS------- Car Dealership, Middletown, NJ
OW------- United Clinical Services, Cedar Grove, NJ
RE------- Kerim's Italian Cuisine, Kearny Ave., Kearny, NJ
OW------- Plumbing Trends, Linden, NJ
GO------- U.S. Post Office, Park Ave., Weehawken, NJ
OW------- Lamart, Chestnut Street, Clifton, NJ
RS------- Bare Essence Hair Salon, Kinderkamack Rd., Park Ridge, NJ
RE------- Daily Scoop Ice Cream Shop, Dumont, NJ
OW------- Lechters, Inc. Offices, Harrison, NJ
HH------- Brook Warehousing, Finderne, Bridgewater, NJ
OW------- Hayes Pump, Cedar Grove, NJ
EX------- Cosa Machine Tools, Montvale, NJ
GO------- Westwood Municipal Building Basement, Westwood, NJ
OW------- Orion Diagnostica, Veronica Ave., Somerset, NJ
OW------- Techne, Inc., West Windsor, NJ
RS------- ShopRite, Clifton, NJ
OW------- Amros, Veronica Ave., Somerset, NJ
OW------- Continental Data Forms, Veronica Ave., Somerset, NJ
RF------- Bounce Back Gymnasium, South Brunswick, NJ
OF------- I.B.S., Fairfield, NJ
RS------- Warren Waters, Main Ave., Passaic, NJ
OF------- Burgdorf Realty, Kinderkamack Road, Westwood, NJ
FW, RW------- Orval Kent Food Co., Inc., Madison Ave., East Rutherford, NJ
OW------- Baxter Group, Union, NJ
RF------- Jewish Community Center, Clifton, NJ
FW------- Scientific Management Publications, Mt. Laurel, NJ
PO------- Dr. Charlotte Lee, Jersey City, NJ
OW------- Trichem, Inc., Harrison, NJ
CS------- Bristol Meyers Squibb, West Windsor, NJ
RS------- P.C. Richard, Wayne, NJ
RF------- Alts for Somersaults Gym, West Windsor, NJ
RW------- Land-o-Lakes, Florence, NJ
RS------- Palmer Video, Park Ave., Weehawken, NJ
OF------- Alternative Mortgage, West Windsor, NJ
SR------- Taylor Building, Passaic, NJ
EX------- Tower Plaza Mall, Weehawken, NJ
RS------- Lechters, Linwood Plaza, Fort Lee, NJ
RS------- Optician, Kinnelon Mall, Kinnelon, NJ
RS------- Easy Video, Hillsborough, NJ
RE------- Hen House, Jersey City, NJ
RS------- Dollar-Plus, Weehawken, NJ
AD, EX------- Caldor, Hamden, CT
RS------- Lechters, West Long Branch, NJ
RS------- Lechters, Morris Plains, NJ
RS------- Lechters, Schrewsbury, NJ
IN------- Day Care, Randolph, NJ
IN------- Children's Center, Hanover, NJ
EX------- Kinnelon Mall, Kinnelon, NJ
RE------- Kit Hong Restaurant, Kinnelon, NJ
RE------- Yogurt, Kinnelon, NJ
RE------- Tower Pizza, Park Ave., Weehawken, NJ
RS------- Cristo Hair Salon, Kinnelon, NJ
RE------- Pizza Place, Kinnelon, NJ